Conversion performance per auction type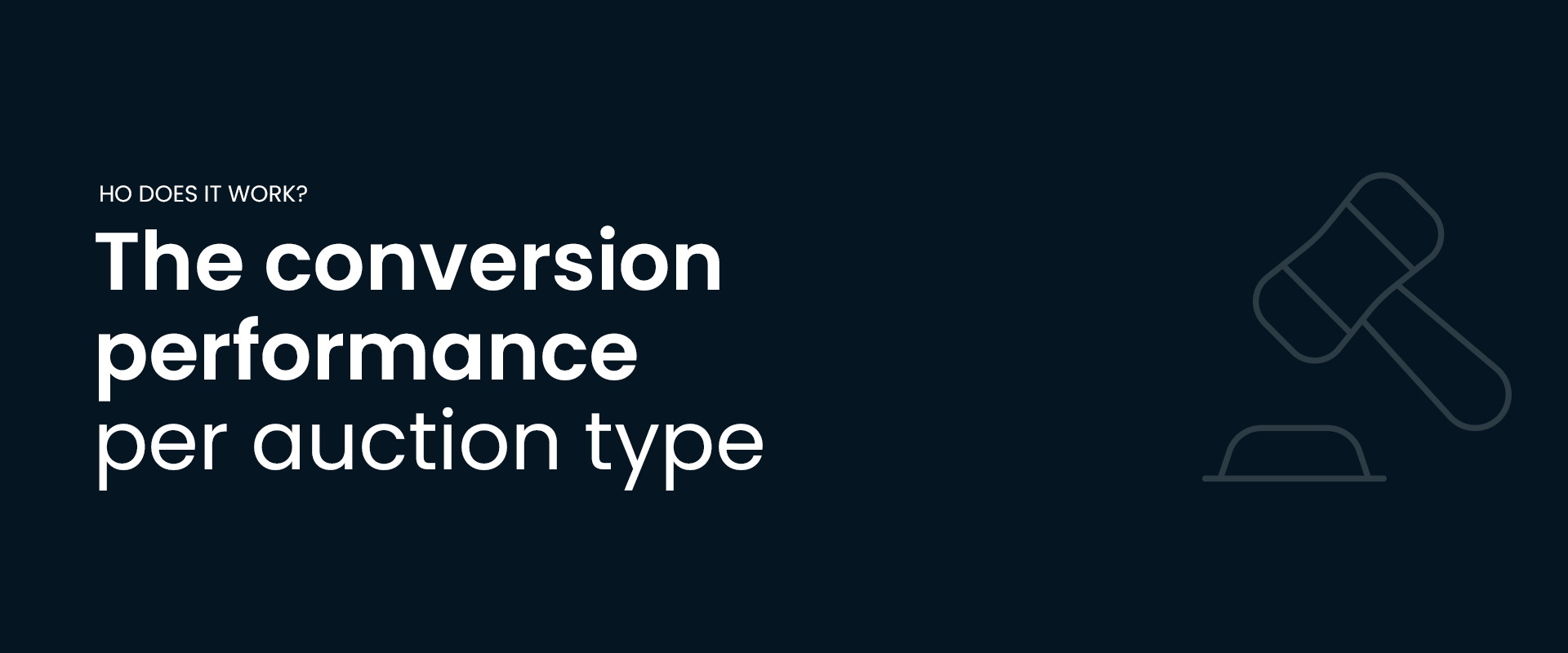 Conversion performance per auction type
As a buyer and bidder, you spend a lot of time buying vehicles. You filter the offers according to personal preferences to see exactly the offer that suits you. On CarCollect we have 3 auction types that you can filter on:
General offer
Remarketing offer
Buy Now offer
But what is the conversion performance of these 3 auction types?
General offer
The general offers are characterized by vehicles that are mainly traded in at official dealers. They are a kind of customer auctions in which the seller describes the car as well as possible in order to provide the buyers with the correct information.
On average, 1 in 3 vehicles is traded in! Which we are very proud of. We even have dealers with a conversion of 1 to 2 and there are dealers who only show and sell all traded-in vehicles (1 to 1!).
Remarketing offer
Many lease & rent companies, fleet owners and fleet managers often sell their vehicles ex. lease. New auctions are started every week. All vehicles are independently inspected by professional inspectors. How many vehicles are sold? More than 98% of all vehicles on remarketing are sold at the highest bid, so everything is awarded!
Keep an eye on your mail for the latest auctions and turn on your notifications because all vehicles are awarded in this type!
Buy Now offer
Many car companies trade in vehicles and are eager to sell these vehicles because they don't want to keep them for themselves. B2B trading is super popular and there are many companies that use it.
You can advertise the vehicles in a few clicks and determine your own price. 1 in 3.2 vehicles is awarded at the highest bid and 41% of that is purchased directly. Here, too, there are companies that sell whatever they list. Fun fact: The record for fastest buy is 5 seconds!