Achieving higher trade values with better photos? Read our 8 tips.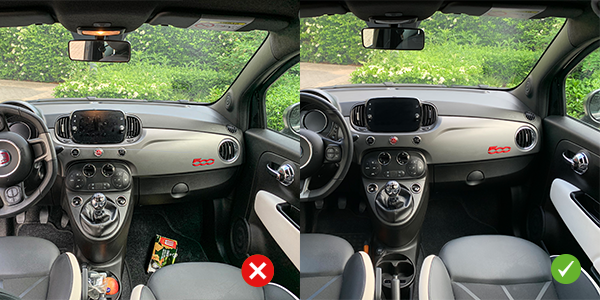 Achieving higher trade values with better photos? Read our 8 tips.
A customer walks into your showroom and is looking for an appraisal on his/her vehicle. You walk outside, take some pictures and upload all the data to CarCollect. The next day, you review the bids you received, call the customer with a trade-in proposal and... unfortunately, the proposal is to low. Want to achieve higher bids by taking better pictures? Read our blog.

Nice and clear pictures of a product simply make it sell better, because let's face it: if you are looking for something, you also make decisions based on the products first impression of the photo. If there is a picture of a vehicle with all kinds of distractions such as clutter, crowded environment and much more, it will undoubtedly influence your value estimation.

You don't need to be a professional photographer at all to take good pictures. All you need is a little patience, a camera, tablet or phone and a few of our tips! Are you ready to take your car sales to the next level with our tips?
TIP 1

Clean car
First of all: clean the vehicle! Make sure it looks neat on the in- and outside. You don't want to buy a vehicle with banana peels and soda bottles still on the floor. It is a small effort to clean or tidy up a car. This also makes it a lot easier to take attractive pictures!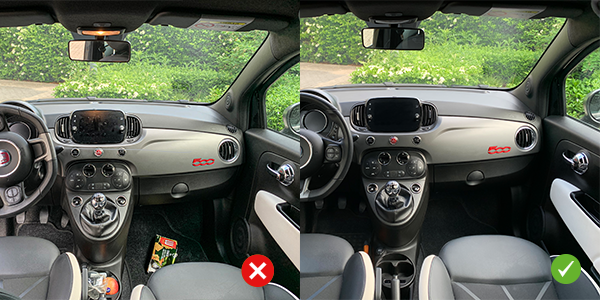 TIP 2

Find a fixed photo location
Make sure you have a nice, fixed spot to photograph the vehicle. This ensures unity and recognizability. Think of a place where you have a quiet background and good light.
Extra tip: Take a location where your company logo is in the background.


TIP 3

Quality and landscape format
It is important that your photos are of good quality. Almost all of us have good smartphones, which can take great photos these days. Did you know that you lose quality when you zoom in on a photo? It is better not to do this. If your phone's camera is not working so well and you don't have a new phone closeby? Try borrowing a phone from a colleague and if you do have that phone (tablet or camera) in your hand, make sure you take landscape (horizontal) pictures. Portrait photos are automatically cropped in CarCollect, which can result in losing a part of the photo. It's also just a lot quieter if images are taken in the same size.
TIP 4

Don't just describe options, take pictures of them too!
If the vehicle has some special options, then make sure that all special options are not only described but also photographed. This makes the offer even more attractive for the buyer. This could be a reason to place a higher bid, because this vehicle is different from the others. You probably also like to see certain options or details if they are really there?
TIP 5


Report damage CarCollect stands for

honesty and transparency

. If there is damage to the vehicle, then you are obliged to report it. Make sure that you properly document this in photographs. Take a clear picture of dents and use inspection arrows to indicate the size of the damage or to point out the damage, as shown in the picture below. If you want inspection arrows, request inspection arrows from us.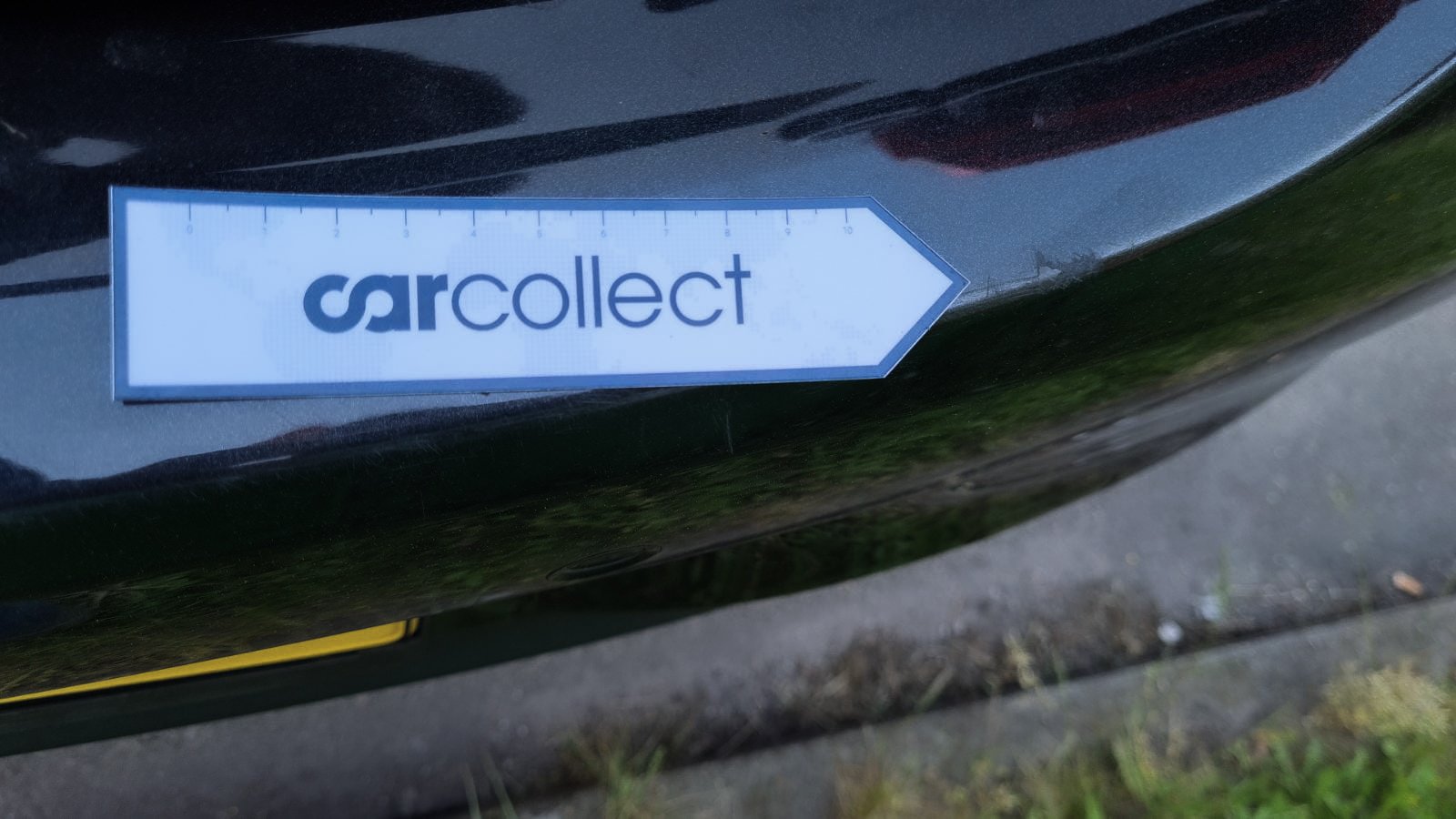 TIP 6

Reflections
It sometimes happens that you are visible somewhere in a window or reflection. This does not look very professional. If this happen to you, then try and see if you can take the picture from a different angle, park the vehicle somewhere where the light is better or, for example, sit on the back seat to take a picture of the interior in front, rather than on the driver's seat. This last option is also good for getting a better overview of the interior in the photo!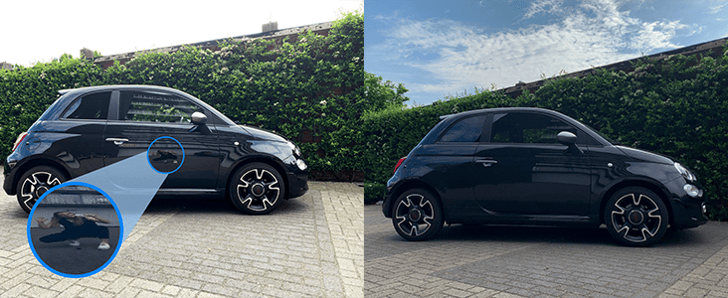 TIP 7

Make sure your best photo is from the front left!
An important tip to keep in mind before uploading to CarCollect: take a good photo of the front left of the car. This is the photo that should sell your car! When you upload your photos on our platform, the photo you entered at 'front left' will automatically appear as a photo in the overview. This way our platform remains clear for everyone. If you look at the picture below, do you think so too?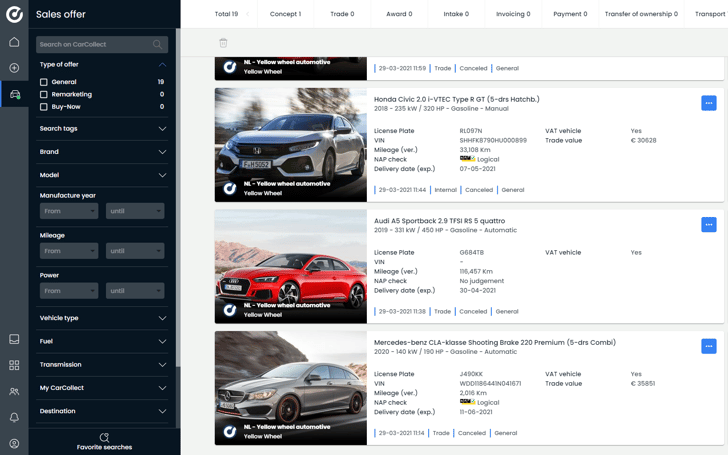 TIP 8

Check everything
The most common mistake in trying to be too quick: a blurry image. And to make matters worse, you accidentally upload that image with haste and don't check it. Most people think this looks unprofessional and we can understand that! You do too right? So make sure you check what kind of photos you upload and make sure there is no blurry image among them.
Are you ready to take better pictures of your car? Make sure you look at all the photos carefully before you upload them. Choose the photo that CarCollect users should see first, so you have a better chance that they will click through to take a closer look at the vehicle!

We wish you the best of luck selling your vehicle through CarCollect. Do you have any photography tips that aren't listed here? Please let us know. We love it when you think along!
If you have any other questions? Feel free to ask them! If so, try the LiveChat on our website, it works really well for short or quick questions.